Well, my jaw fell, and mouth opened wide when I heard about this. Speechless...!!!
You can find related news through here:
http://news.google.com.my/news?hl=en&um=1&tab=wn&q=47+storey+fall&btnG=Search+News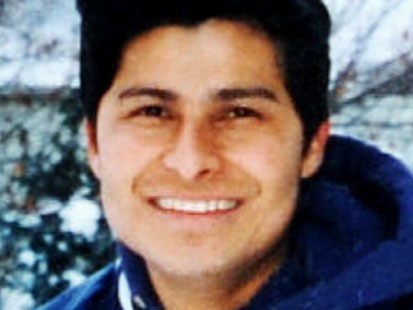 This man's name is Alcides Moreno, a 37-year-old Ecuadorean immigrant. A window cleaner. He had this fall on 7th December 2007, from the roof of a Manhattan skyscraper, New York. He's now awake, talking to his family and expected to walk again.
According to statistics, anyone falling from 10th storey building should not survive. However, this is a miracle for one to survive after falling from 47th floor.
Doctors at New York-Presbyterian Hospital/Weill Cornell Medical Center have announced that his recovery has been astonishing.
His brother, Edgar Moreno, was together in the fall as well. But he did not survive.
Alcides Moreno, when arrived at the hospital after the fall, received intensive treatment from Doctors, tried to rescue him. He has both legs and his right arm and wrist broken in several places. He had severe injuries to his chest, his abdomen and his spinal column.
His brain was bleeding. It was critical hour.
Incredible enough, his head injuries were relatively minor for a fall victim. He also managed to avoid a paralysing spinal cord injury, even though he suffered a shattered vertebra.
Amazing amazing amazing…!!!
Really hard to believe anything like this can happen.
The victim does regularly saying that "it's just not his time".
References:
Victim's photo from:
http://abcnews.go.com/US/wireStory?id=4082765