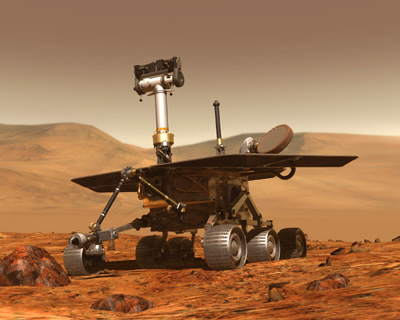 Ever wonder what are the traces found on other planets?
I believe some might think of NASA when want to read or find out info about space.
Well, I found this
blog website
may be a good source of snaps taken from the space robots sent out to space to explore other planets.
http://www.ridingwithrobots.org/blog/
It's prepared and authored by Bill Dunford. As I have read his profile
here
, I think he's quite an interesting man. Riding with Robots is a great blog he has prepared. He writes it as a hobby. He personally also likes photography.
In this blog, you will find photos taken from many planets in the outer space. Bill Dunford will update this blog pretty regular, with latest photos taken down from outer space. His posts will provide direct links to sources where the photos were taken. Further information can be tracked down through "Riding with Robots" linking to sources.
Riding with Robots surely is another interesting blog to be "talk of the town" for space boys.
References:
http://www.ridingwithrobots.org/blog/
Photo Credit:
http://www.spacetoday.org/images/Mars/MarsRovers2003/MarsRover2003_1.jpg